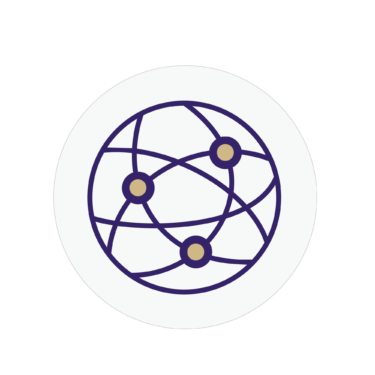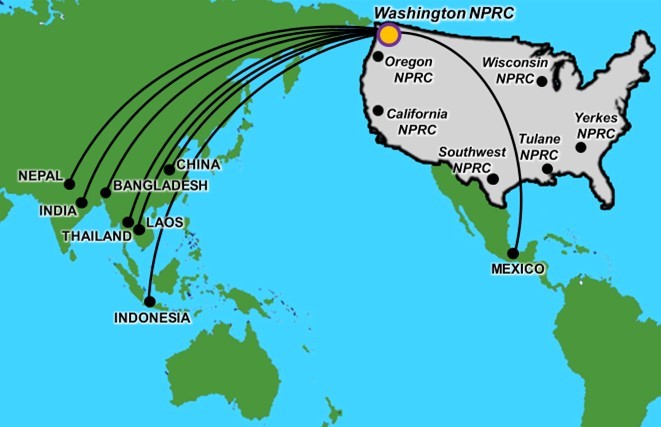 The Division of Global Programs (DGP) of the Washington National Primate Research Center (WaNPRC) was officially established in 1999 to help direct, strengthen, and expand the Center's international collaborations. It represents a broad-based, multi-component unit that supports a wide variety of Center objectives and initiatives. The DGP currently has 14 international partnerships in eight program countries including Indonesia, Nepal, China, Bangladesh, Thailand, Mexico, India, and Laos. There are four main objectives of the DGP, that also support many of the NIH-specified objectives that are central to the National Primate Research Centers' Program:
Resource Support: Assist with the development of international breeding programs and related resource options to help ensure the availability of nonhuman primate resources at a local, national, and international level;
Research: Facilitate joint research projects relating to the biology, management and conservation of wild primate populations and related global health issues with collaborating institutions;
Training: Provide educational and training opportunities in primatology, conservation biology and global health for students, staff, and faculty from collaborating institutions; and
Outreach: Engage and educate the general public about the importance of primate conservation, the significant achievements in biomedical research, and the translational value of the work.
Research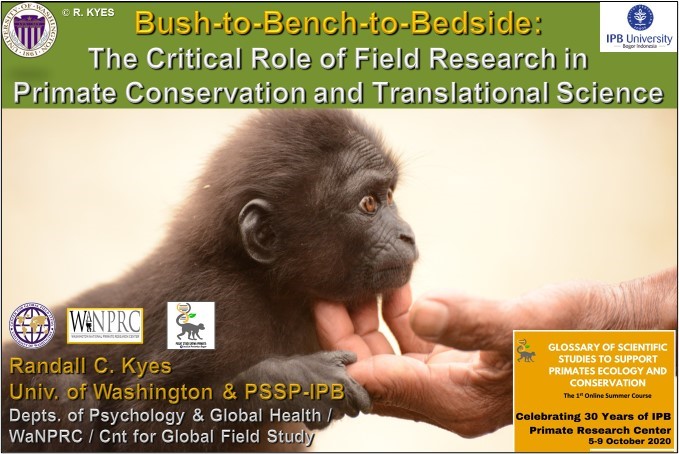 The DGP's research program is focused on a broad-based approach to primate conservation biology with related investigation ("One Health" approach) of the pathogen status and transmission between primates and humans. The Unit's research involves extensive collaboration with our international partners and is conducted largely at partnering institutions and associated field sites in the various countries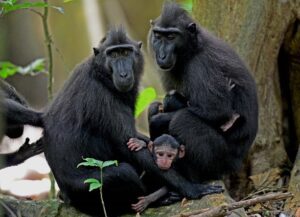 Our conservation biology research addresses topics related to the natural biology and assessment of wild primate populations (e.g., population status, habitat viability, genetic diversity, reproductive biology, population management, pathogen status, anthropogenic threats). In addition to the focus on species of importance to biomedical research (i.e., long-tailed, pig-tailed, and rhesus macaques), we also conduct/assist with joint research projects focusing on population assessment of endangered primate species.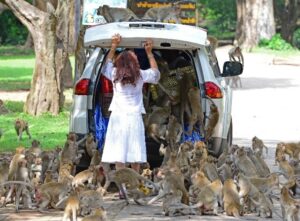 Our work also involves increasing efforts to promote the healthy coexistence between humans and primates. Cases of human-primate conflict continue to rise in many of our program countries and this presents serious health risks to
both the primates and humans. Using a One Health approach, we are focusing increased attention on pathogen status and transmission (zoonotic and zooanthroponotic) between primates and humans.
Representative publications
Kyes RC, Iskandar E, Paputungan U, Onibala J, Laatung S, Huettman F. (2013). Long-term population survey of the Sulawesi black macaques (Macaca nigra) at Tangkoko Nature Reserve, North Sulawesi, Indonesia. Am Jr Primatol, 75: 88-94.  doi:10.1002/ajp.22088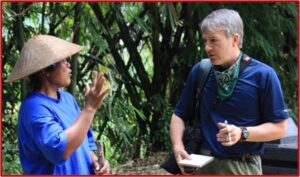 Kyes RC, Iskandar E, Farajallah DP, Saputro S, Kyes P, Iskandar F, Pamungkas J. (2015). Survey of the longtailed macaques (Macaca fascicularis) on Java, Indonesia: Distribution and human-primate conflict. Am J Primatol, 76(S1): 88.  doi:10.1002/ajp.22382
Iskandar E, Sinarga W, Riendriasari S, Rahmuddin, Tedjosiswojo K, Kyes RC (2018).  Survey of the Javan gibbons (Hylobates moloch) in West and Central Java, Indonesia: Trends in population density.  Biological Systems: Open Access, 7(1), (3May2018),  doi: 10.4172/2329-6577.1000184.
Kyes P, Thamsenanupap P, Tanee T, Intralawan A, Kyes RC (2018).  Previously unreported population of rhesus macaques (Macaca mulatta) in Chiang Rai Province, Thailand: Preliminary observations.  Asian Primates Journal, 18(1), 6-13.
Roberts MC, Joshi PR, Greninger A, Paudel S, Acharya M, Bimali NK, Koju NP, No D, Chalise MK, Kyes RC (2018). The human clone ST22 SCCmec IV methicillin-resistant Staphylococcus aureus isolated from swine herds and wild primates in Nepal: Is man the common source? FEMS Microbio Ecol, 94, fiy052.  doi:10.1093/femsec/fiy052
Grant E, Kyes RC, Kyes P, Trinh P, Ramirez V, Tanee T, Pinloar P, Dangtakote R, Rabinowitz P (2019).  Fecal microbiota dysbiosis in macaques and humans within a shared environment.  PLoS ONE 14(5): e0210679.  doi: 10.1371/journal.pone.0210679
Roberts MC, Joshi PR, Monecke S, Ehricht R, Müller E, Gawlik D, Paudel S, Acharya M, Bhattarai S, Pokharel S, Tuladhar R, Chalise MK, Kyes RC (2019).  MRSA strains in Nepalese rhesus macaques (Macaca mulatta) and their environment.  Frontiers in Microbiology, 10, 2505.  doi: 10.3389/fmicb.2019.02505
Roberts MC, Melendez D, Greninger AL, Wasser S, Kyes RC, Monecke S, Ehricht R, Joshi PR (2019).  One health approach for identification of sources/reservoir of multidrug resistant bacteria in wild animals and their environment.  Jr of Integrated Omics, 9(2), 60-64.  doi: 10.5584/JIOMICS.v9i2.29
Schurer J, Ramirez V, Kyes P, Tanee T, Patarapadungkit N, Thamsenanupap P, Trufan S, Grant ET, Kelley, S, Nueaitong H, Kyes RC, Rabinowitz P. (2019). Long-tailed macaques (Macaca fascicularis) in urban landscapes: Investigating gastrointestinal parasitism and barriers for healthy co-existence in northeast Thailand. Am J Trop Med & Hyg, 100, 357-364.  doi:10.4269/ajtmh.18-0241
Xia D-P, Kyes RC, Wang X, Sun B-H, Sun L, Li J-H (2019).  Grooming network provides insight into male intersexual social bonds in Tibetan macaques.  Primates, 60, 223-232.  doi: 10.1007/s10329-018-00707-8
Roberts MC, Joshi PR, Monecke S, Ehricht R, Müller E, Gawlik D, Diezel C, Braum S, Paudel S, Acharya M, Khanal L, Koju NP, Chalise M, Kyes RC (2020).  Staphylococcus aureus and methicillin resistant S. aureus in Nepalese primates: Resistance to antimicrobials, virulence and genetic lineages.  Antibiotics, 9(10).  doi: 10.3390/antibiotics9100689
Wang X, Xia D-P, Sun L, Garber PA, Sun B-H, Kyes RC, Sheeran L, Sun B-H, Li B-, Li J-H (2020). Infant attraction: Why social bridging matters for female leadership in Tibetan macaques. Current Zool, zoaa026.  doi:10.1093/cz/zoaa026
Khanal L, Chalise MK, Fan P, Kyes RC, Jiang X (2021).  Multilocus phylogeny reveals paraphyly of Nepal population of Assam macaque to the recognized Assam macaque (Macaca assamensis) species: Implication for evolution and conservation.  Zool Research, 2021, 42(1), 3-13.  doi: 10.24272/j.issn.2095-8137.2020.279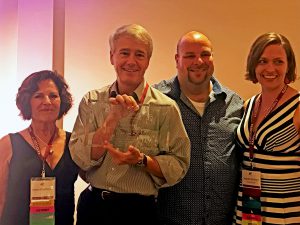 Training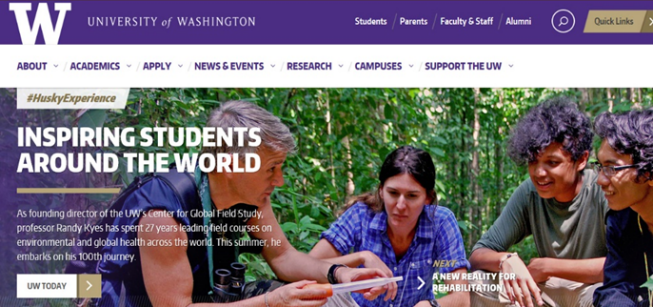 For 30 years, the WaNPRC (and DGP) has placed a high priority on offering educational and training opportunities for our international partners. Our belief/premise underlying the training: "The long-term success of any conservation or health program depends in large part on the ability of the local people to take leading roles in the conduct of those programs."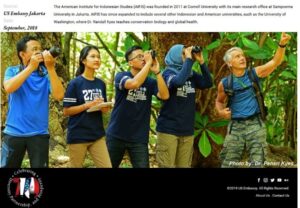 A hallmark of our Unit has been our annual field courses for university students, staff and professionals from our partner institutions, as well as for students and staff from the U.S. Beginning with our first field course on Tinjil Island, Indonesia in 1991, the training and educational opportunities for both international and U.S. participants has grown steadily. Our field courses, conducted in collaboration with our partner institutions, have expanded in scope over the years providing participants with a "big picture" of the close relationship between environmental, animal, and human health; this is reflected in the course title: "Field Course in Conservation Biology & Global Health: At the Human-Environment Interface."
Milestones & Metrics:
The Embassy also produced a podcast featuring Dr. R. Kyes and Dr. Entang Iskandar's discussion of their decades of training on Tinjil Island (IndonesiaUSA70th Podcast: posted 28 Oct 2019).
https://soundcloud.com/indonesiausa70th/dr-randall-kyes-in-collaboration-with-pssp-ipb?in= indonesiausa70th/sets/indonesiausa70th
Outreach Education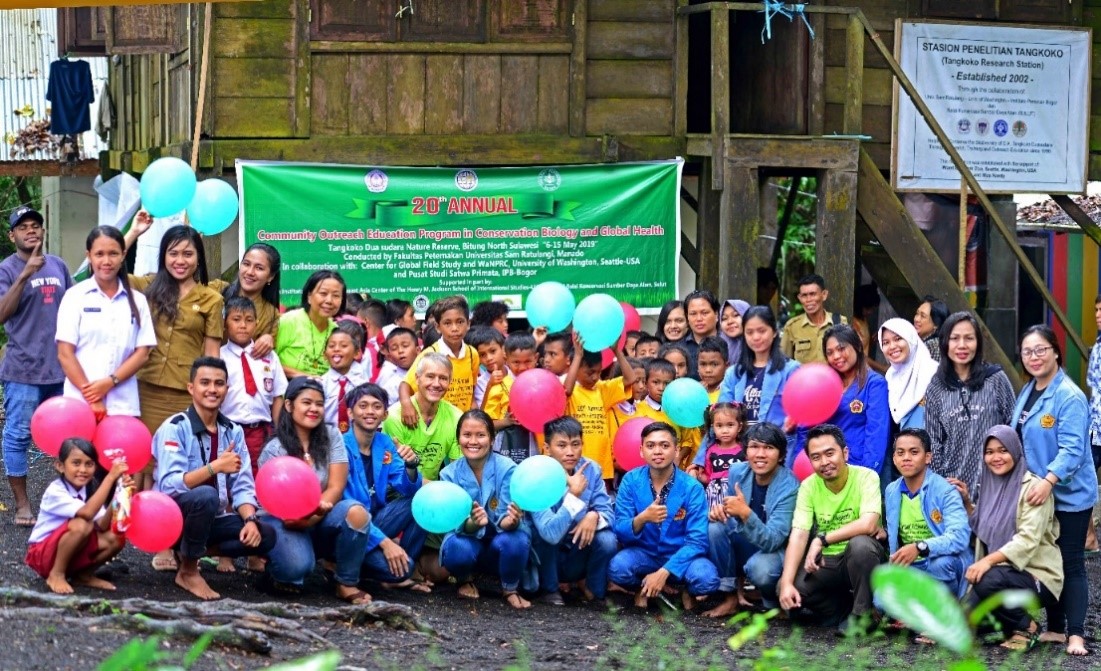 The Division of Global Program's involvement in outreach education goes back more than 20 years and continues to expand at the local, national, and international level. We consider outreach education to be a critical component of the scientific process and to the future of science in general. As such, it deserves greater attention by all scientists and funding agencies.
Milestones & Metrics:
To date: Dr. R. Kyes, Dr. P. Kyes and their international colleagues have conducted 155 outreach education programs (focusing on primate conservation biology and environmental/global health issues) for more than 9,200 school children (K-12) in rural villages in Indonesia, Nepal, Bangladesh, China, Dem. Rep. of Congo, Thailand, Mexico, and India.
20th Annual Outreach Education Program at Tangkoko: In 2019, we achieved a significant milestone with the completion of our 20th annual outreach education program at the Tangkoko Nature Reserve in North Sulawesi, Indonesia in collaboration with Sam Ratulangi University and the Primate Research Center at IPB University. Tangkoko is where our educational outreach programs originated and, in turn, has become the model we use in all our other partner countries. Additionally, an exciting anecdotal finding comes from our work in Tangkoko. After 20 years of conducting these annual outreach education programs with one of the rural elementary schools in the village, we are now seeing an increasing number of young adults from the village – who were 3rd graders in our earlier outreach education programs – join our annual field course (n=21 to date). These young adults are taking leading roles with the conservation and educational activities in the reserve. This milestone was highlighted in a WaNPRC news piece: "Conservation Leaders of Tomorrow Look to Yesterday: 20 Years of Community Outreach Education at the Tangkoko Nature Reserve."
Local/National Science Festivals/Expos: We have continued to expand our participation in local and national science festivals, hosting our hands-on exhibit: "Animals and Your Health". Our exhibit demonstrates the importance of field research, the close relationship between humans and the environment, and how animals can provide the first indication of future environmental and global health issues.
"cp-Field Course" for Native American Youth: A few years ago, Dr. R. Kyes and Dr. P. Kyes, in partnership with local Native American tribal schools, created a unique "mini" field course ("college-prep Field Course in Conservation Biology & Global Health: At the Human-Environment Interface") for Native American youth (grades 7-12). The course is presented at an advanced (college-prep) level to give students a feel for college-level lectures/activities and to inspire and give them the confidence to pursue careers in the STEM-based biological sciences. We are now expanding this unique training opportunity to engage a broader range of students especially those underrepresented in higher education to help promote greater diversity in STEM.
Core Staff and Affiliate Scientists
| Name | WaNPRC Unit | Position | UW Department(s) |
| --- | --- | --- | --- |
| Randall C. Kyes | Global Programs | Chief - Core Scientist | Departments of Psychology, Global Health, and Anthropology |
| Pensri "Elle" Kyes | Global Programs | Global Programs Affiliate Researcher | Department of Psychology |
| Betsy M. Ferguson | Global Programs | Global Programs Affiliate Researcher | |
| Stephen Kelley | Global Programs | Global Programs Affiliate Researcher | Department of Comparative Medicine |
| Kimberley Phillips | Global Programs | Global Programs Affiliate Researcher | |
| Peter M. Rabinowitz | Global Programs | Global Programs Affiliate Researcher | Department of Environmental & Occupational Health Sciences |
| Marilyn C. Roberts | Global Programs | Global Programs Affiliate Researcher | Department of Environmental & Occupational Health Sciences |
| Matthew Novak | Global Programs | Global Programs Affiliate Researcher | |