Who would have known that a chance meeting with an Indonesian scientist in the middle of North Carolina would have led to today?
"I had just completed my PhD and started my postdoc at Wake Forest School of Medicine. This was in 1989. I happened to meet Dondin Sajuthi that summer. He had just moved from Indonesia and was starting his postdoc. He said, "We have this little deserted island where we've started releasing monkeys to establish a breeding population. You ought to talk to the people at the primate center at the University of Washington. They're interested in somebody going there to monitor how the monkeys are doing." – Dr. Randall C. (Randy) Kyes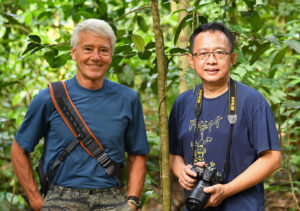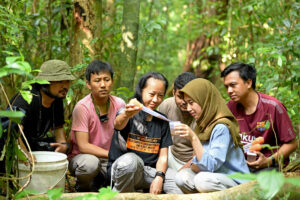 Fast-forward 30 years …plus a little more thanks to a worldwide pandemic, to this past July when Dr. Kyes and his Indonesian collaborators marked this significant milestone for Washington National Primate Research Center and it's Global Conservation, Education and Outreach (GCEO) unit. What's all the fuss about?  This is a commemoration of the 30th anniversary of the Field Course in Conservation Biology & Global Health on Tinjil Island, Banten, Java, Indonesia.
Randy, chief of the GCEO unit at WaNPRC, and his colleagues at the Primate Research Center (PSSP) at IPB University (IPB) established the field course in 1991. They chose the location to be this small island in the Indian Ocean, about 16km off the southern coast of Bantan Java. It's also home to IPB University's PSSP primate natural habitat breeding facility for long-tailed macaque monkeys. Tinijl forms the foundation of the programs and partnerships expanding to many other countries where issues of primate conservation and human-primate conflict and coexistence are paramount. Kyes and his collaborators have conducted 132 field courses in 8 programs countries over three decades.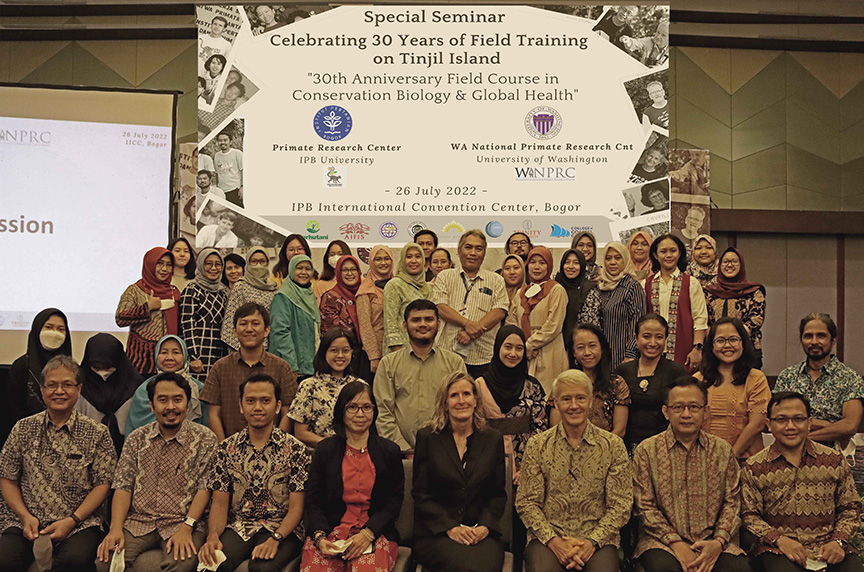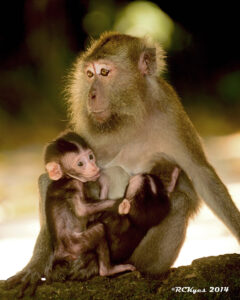 The annual, month-long field training program in Indonesia has provided field-based educational and research opportunities for undergraduate and graduate students from IPB and other Indonesian institutions, as well as from the University of Washington and other US institutions. Additionally, participating Indonesian and US students gained unique opportunities for cultural exchange and language development, which even set the stage for future partnerships.
"The underlying premise of our field training – from the outset – has been that the long-term success of any conservation or global health program depends in large part on the ability of the local people to take leading roles in the conduct of those programs. For me, one of the most exciting outcomes from our work is seeing our field course alumni go on to positions in conservation or public health, and even having some return to teach in our courses – thus helping to promote a future generation of scientists and practitioners." – Kyes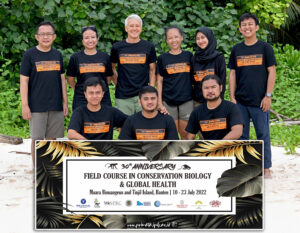 Engaging the public and sharing knowledge regarding the importance of nonhuman primate conservation is a primary goal of Dr. Kyes and the GCEO program at WaNPRC. During the past year, Kyes and his colleagues used the real-life experience of the COVID-19 pandemic as an important opportunity to educate students about the devastating human effects of zoonotic disease transmission, and to illustrate the value of translational science with nonhuman primates.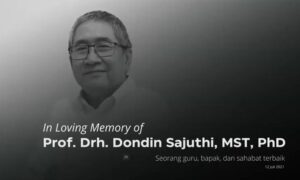 Over the past two years, the unprecedent virus caused many challenges and even delayed the 30th anniversary celebration. Even more notably, COVID virus was responsible for taking the life of that very same Indonesian scientist that Randy met so many years ago, Dr. Dondin Sajuthi. "He was like a brother to me," Kyes said. "He was someone who's always watching out for you, always taking care of you, always helping you in one way or another. Even if you didn't know. He was behind the scenes trying to make things workout for you and that's something that I will always remember."
The Washington National Primate Research Center (WaNPRC) is home to researchers and dedicated professionals advancing scientific and medical breakthroughs and providing compassionate care for laboratory monkeys. Unique among the National Primate Research Centers (NPRC) is the WaNPRC's unit on Global Conservation, Education and Outreach (GCEO) whose reach extends beyond Seattle to countries half a world away.